COVID-19 pandemic has caused disaster worldwide.
However, as wise man says, "Even in the darkest, there will eventually be light."
Here is how the nature recovers when the lock-down, social distancing, factories suspending, and traffic reducing have been happening for the past few months:
Time Square, New York
Wuhan Downtown, China
The Himalayas are now visible far from cities in India.
The Canals of Vanice, Italy, with clearer water.
The swans come back in the Canals as well.
A little more closeup.
Buenos Aires, Argentina in Quarantine
A coyote wandering in downtown San Francisco is not a thing you see every day.
World Leader Summit became Video Conference instead.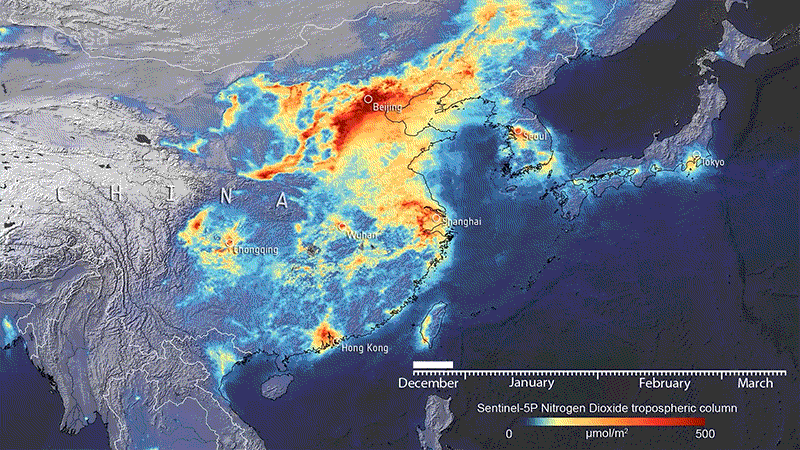 The satellite image shows the apparent decrease in pollution over China.
Pollution also reduces substantially in Europe.
However, all of these are not happening from our help to care for the environment, and we know it is only temporary.
But, when we see the wonderful nature, feeling the cleaner air, the clearer views, the healthier environment, shouldn't we come to think of how good it is, and change the way we live after we pass through this situation?
Especially now that April 22nd is Earth Day 2020, marking 50 years of Earth Day,
The answer is in ourselves…
because we always believe that
One Small Change
-can make-
One Big Difference
#COVID #COVID19 #StayHome #StaySafe #WorkFromHome #Pollution #NO2 #Smog #Cities #River #Water #Wildlife #Sealife #EarthDay #EarthDay2020 #Cotton #Organic #TshirtThailand